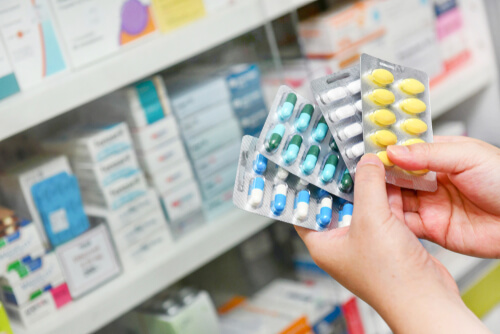 Watery stools are one of the most unpleasant medical symptoms that any person can experience, but it also happens to be one of the most common ones there are. The majority of people will experience watery stools or diarrhea as a symptom during their lifetime, and usually more than once throughout life with several different conditions and causes that could be the underlying cause.

If you experience watery stools that don't go away, it can be one of the most dangerous possible symptoms due to the rate at which this can dehydrate the body: Fluid intake becomes vital in order to restore what the body loses through getting sick.

The symptom can be temporary (and go away by itself), but for anything that doesn't subside within a few days' worths of home treatment, see your doctor to find and treat the cause as soon as possible.

Here are 14 of the most frequent causes of watery stools.

1. Medication Side-Effect

Should you have started or stopped taking any medication within the same time period as your first symptoms, one possibility could be that it's caused by the medication.

It's common for medication to irritate the stomach and cause watery stools. There are a thousand different types of medication that might have this effect, including painkillers and antidepressants. 

Watery stools can be a temporary side-effect that goes away once the body is more "used" to taking the medication, but it can also be more serious irritation that's associated with long-term use of certain medications.

If you suspect that a medication either prescription or over-the-counter has been causing diarrhea, your first step is seeing your doctor. Don't stop, start or change any medications without checking with a professional first.