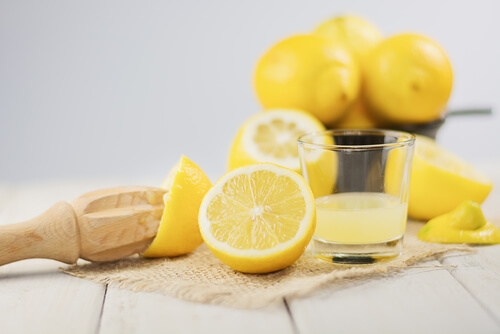 2. Lemons
Mixing up a fresh batch of lemonade using real lemons is a fantastic way to quench your thirst on a hot summer day. Not only do you get a sweet and tasty beverage, but you get a boost to your health as well. Lemons come packed with vitamin C, a potent antioxidant that removes free radicals from your bloodstream, reducing the signs of aging, such as wrinkles in your skin.
Lemons also contain high levels of flavonoids, like blueberries. The flavonoids in this citrus fruit are known as limonoids, a potent anti-inflammatory compound that has a proven effect in reducing the chances of stroke in women.
A 2012 study of over 70,000 women shows that women who ate significant amounts of citrus fruits, such as lemons, during the week had a 19% decrease in stroke risk. The limonoids in lemons also help to regulate your blood pressure, and they have proven cancer-prevention benefits when included alongside pharmacological treatments and a balanced diet.