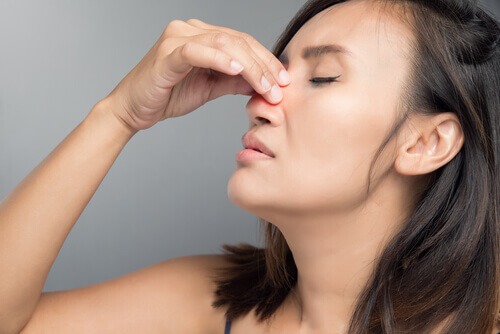 2. Congestion
Feeling bunged up and blocked is something which is part and parcel of having the flu. The nasal passage feels blocked, the ear canals feel blocked and the whole head can seem to weigh about fifty pounds heavier than normal. This is much the same for the congestion caused by roseola. The nose usually becomes clogged up first, with the person constantly feeling the need to blow it.
It can sometimes seem incredible that someone can produce so much snot and mucus, especially at a time when they're also feeling pretty dehydrated. Again, there aren't many differences between the two illnesses when it comes to congestion and the only way of determining one from the other is by playing the waiting game for the roseola rash.
Blowing your nose regularly, drinking lots of water and maintaining good personal hygiene are good ideas when feeling congested, but if you're trying to work out what's causing the congestion at an early stage, you might as well flip a coin.