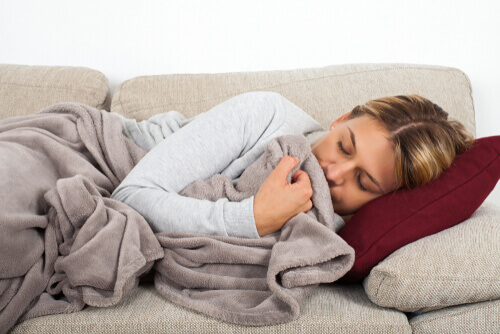 Dengue fever is a rare disease that affects less than 20,000 people in the U.S. each year. It is caused by being bitten by a mosquito in tropical and subtropical areas. Most people in the U.S. who contract the disease usually get it because they have traveled abroad and were bitten by a mosquito. The dengue fever has increased along the Mexico-Texas border and in 2009 there was a case in the state of Florida.
When the mosquito bites, the disease travels through the blood and can be passed along to another person. There are eight common symptoms of dengue fever to watch out for. The symptoms usually begin four to six days after being bitten and last for about 10 days. Dengue fever can be treated, but if you're bitten again, you can develop dengue hemorrhagic fever. Once you notice the symptoms, it's important to go seek treatment right away.
1. High fever
High fever is common with dengue fever. When a person has a high fever for a long period of time, seeking treatment is the only course of action. You can rest for a couple of days, but the fever won't go away. The reason for the high fever is that the mosquito bite is making you ill. The only way you're going to get the fever to go down is by going into the emergency room and getting IV fluids.
This will help lower your fever and treat dengue fever at the same time. Before you go to the hospital, you can take pain relievers to help lower your fever, but if that doesn't work, you will need to go to the hospital. Most of the time a hospital stay isn't needed unless your fever is unbearable. It's also important to get lots of fluids when you have a fever.