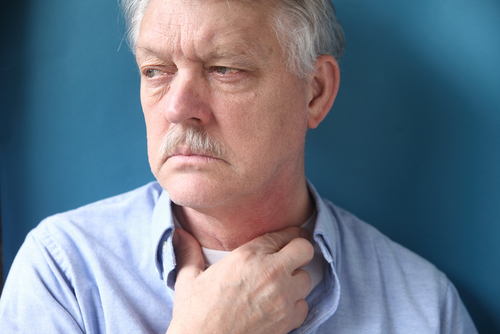 2. Difficulty Swallowing
This is a particularly challenging symptom to understand for anyone who has not experienced it, making it rather difficult to describe. Again, it is a battle between the head and the body, as a person may well remember how to swallow, and indeed what it feels like, but can find it very challenging to actually do so.
It is one of those small actions we take for granted on a daily basis, so much so, that when it is compromised it can be a fairly distressing experience for the person affected. Imagine having a glass of water and not being able to swallow the mouthfuls you sipped. Oftentimes, the actual ability has not disappeared entirely, and it is a case of trying and trying again, until the muscle memory kicks in, but for a person who has been in good health for most of their life, this is one of the little things that can add up to make CIDP as horrible as it is.