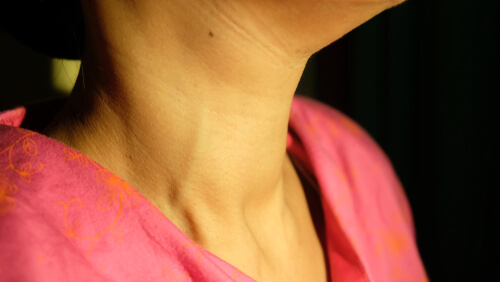 Iodine is an essential mineral required by the body to produce thyroid hormone. Iodine exists naturally in seafood products and some vegetables, and it's also available in supplement format. The thyroid gland requires the use of iodine to help it control the growth and repair of damaged souls as well as support efficient metabolism.
Almost 1/3 of people across the globe are deficient in iodine. The highest risk individuals include pregnant women as well as those individuals who live in countries where iodine is lacking in the soil. Southeast Asia New Zealand and various European nations all have low-quality soils that are iodine deficient.
People that do not use iodized table salt or those that follow a vegan or vegetarian diet are also typically deficient in iodine. Iodine deficiency can cause numerous physiological problems if left undiagnosed and untreated. Symptoms of iodine deficiency are similar to hypothyroidism. If you notice any of the following 14 common signs of iodine deficiency, make sure you visit your physician for a blood test.

1. Formation of a Goiter
As mentioned, iodine deficiency takes on the appearance of hypothyroidism symptoms. One of the most common symptoms of the deficiency is a swelling in the neck, also known as a goiter. A goiter occurs when the thyroid gland starts to swell due to inefficient levels of thyroid hormone such as TSH and T3.
As TSH levels rise in the blood, the thyroid gland requires iodine to produce thyroid hormone. However, when the body is deficient in low iodine levels of this mineral means that it can't produce enough thyroid hormone to maintain homeostasis.
As a result, the thyroid gland strange to produce more thyroid hormone causing the cells around the thyroid gland to grow, leading to the formation of a goiter. In most cases, the patient will experience relief from their condition by increasing iodine intake.
In severe cases, a doctor may prescribe iodine supplements to reverse the condition. However, for mild symptoms, the physician will recommend that the patient increases their intake of iodized table salt.