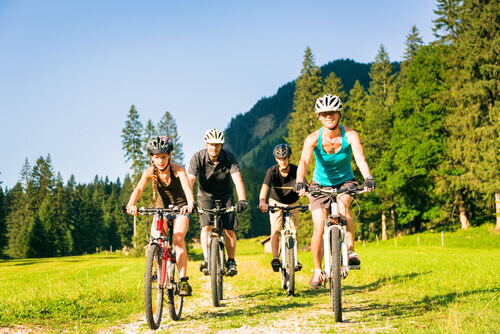 The words fracture probably brings to mind images of horribly broken bones, thick white cast, or some other horrible image. While any amount of blunt force or sustained pressure can cause a break, you can also fracture your bones in other ways. A stress fracture is no less painful or dangerous, though it is obtained in a more subtle manner. Stress fractures are caused by repetitive motions on or by a bone over time. These motions overwhelm the ability of the bone to repair itself in time to absorb the next round of motions.
The result is a fracture of the bone that can be either a hairline fracture or a total break. The most common areas that are affected by stress fractures are the shin, feet, pelvis, and thigh. Although stress fractures can happen to anyone, they are most often seen in athletes, healthcare workers, and military personnel.
1. Overuse
The single most primary cause of stress fractures is simple overuse. Repetitive actions are the cause of several bones and muscle ailments such as carpet tunnel and stress fractures. Anytime you use a car engine or a keyboard too much, it will wear down and break. The same is true for your bones. Your body naturally repairs the damage that occurs on a daily basis, but certain constant actions prevent your body from properly healing.
It is critical to give your hands, legs, fingers, and feet ample time to rest and repair themselves during the day and throughout the night. If you work on the computer, take breaks often to give your fingers and wrist rest.
If you work in a manual labor job, take enough breaks to allow the bones in your back and legs to repair themselves. Stress fractures are exceedingly common in professions that follow the same basic actions day in and day out.