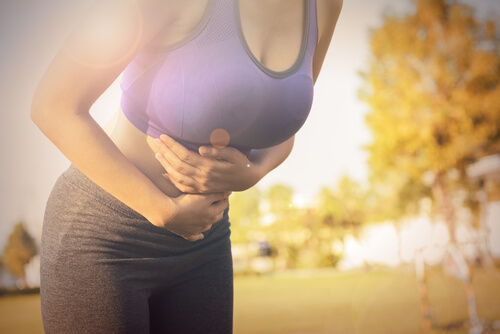 The spleen is an organ located right below the rib cage at the upper left of the abdomen. It is part of the comprehensive lymph system that works to enhance the immune system. The spleen recycles old red blood cells and stores platelets and white blood cells. White blood cells produced and stored in the spleen fight bacterial infections that cause pneumonia and meningitis.
A healthy spleen is fist-shaped, purple in color and about 4 inches long. Due to its location in the body, even a doctor can hardly tell the condition of your spleen by feeling it unless it is abnormally enlarged. You would hardly experience any symptoms for an enlarged spleen. However, when the condition worsens one is likely to feel pain and sometimes fullness in the left upper abdomen region that often spreads to the left shoulder. Spleen pain is mostly felt behind the patient's left ribs. The region feels tender when touched. This is usually a sign of a damaged, enlarged or a raptured spleen.
Here are 14 common causes of an enlarged spleen characterized by pain and several other symptoms;
1. Physical Trauma
Physical trauma refers to deep injury to any part of the body. Physical trauma comes in two forms –the blunt force trauma and penetrating trauma. Blunt force trauma is when the body is stricken with an object that causes concussions, creates deep cuts and sometimes broken bones. Penetrating trauma on the other hand occurs when a sharp or blunt object pierces through the skin leaving an open wound.
A serious physical injury to the spleen can either rapture the spleen or cause it to swell. A raptured spleen is obviously painful and most probably a cause for alarm. The spleen may become damaged or rapture from an injury, impact to the abdomen, a car accident or a sporting accident. Luckily a damaged spleen can be removed surgically and a person can live without it given the liver would assume some of its critical functions.