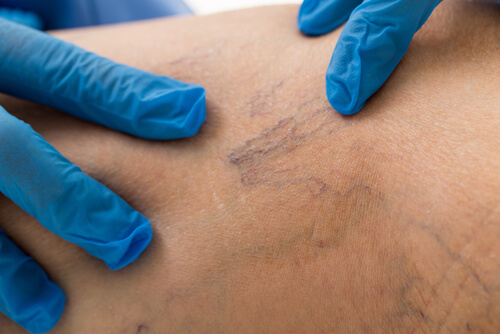 3. Clots
Some people may have a predisposition to developing blood clots. In most cases, this is a genetic clotting disorder that is challenging for both the patient and physician to manage.
The patient may find that they experience frequent clotting of the veins in the upper body around the shoulders and the upper arms. Individuals may also experience clots in the veins in the neck and back.
Most of these clots easily managed with anticoagulant medications and blood thinners that the patient takes on a prescribed basis.
The individual's doctor will ensure that they regularly check up on the status of their patient, depending on the severity of the situation. each patient will have a unique response to this genetic disorder, and it's crucial for the physician to get a good handle on what's happening in the person on a case by case basis
Individuals who do have genetic clotting disorders may find that they will need to spend their entire life on chronic medication to control the situation. Failing to adhere to the medication protocol may end up in a clot moving towards the cardiovascular system where can cause a life-threatening condition.