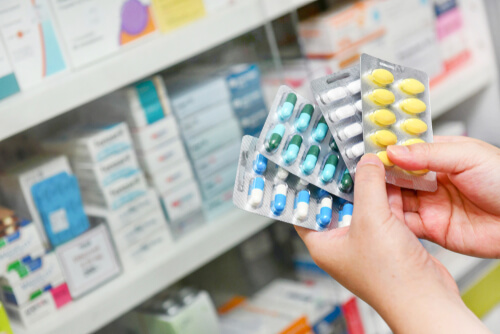 2. Intravenous Inflammatory Medications
Another common cause of superficial phlebitis is the use of intravenous inflammatory medications in a monitored medical setting. Some anti-inflammatory drugs may irritate the IV site, leading to the formation of a blockage in the affected vein.
While anti-inflammatory drugs will reduce irritation and inflammation in blood vessels, some individuals may have an adverse reaction to these medications. As a result, administration of theses intravenous drugs can cause the formation of a blood clot, or superficial phlebitis, in the affected individual.
Fortunately, this is also not a medical emergency, and the patient will recover easily provided they received the correct medical attention. If left undiagnosed, untreated, and unmanaged, the patient may develop a severe blood clot that could cause a complication leading to a life-threatening situation.
Newborns and premature babies that receive intravenous medications after birth are the high risk of developing superficial phlebitis that could progress into a severely life-threatening situation for the child.