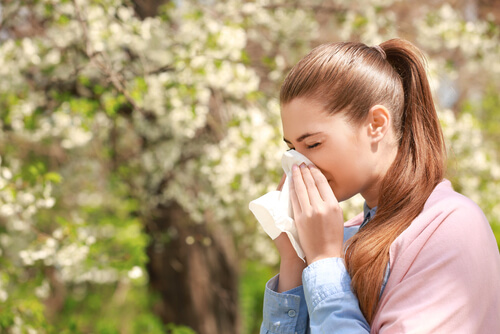 Ever dealt with the discomfort of an itchy throat? Mild or severe, an itchy throat is the most annoying condition one may have to endure in their lifetime. Treating an itchy throat involves dealing with the underlying cause which prevents one from taking medications meant for a totally different thing. In most cases, the condition can be corrected with simple Over-the-Counter (OTC) drugs and established home remedies.
An itchy throat can be a symptom of dozens of medical conditions which makes it exceptionally important to consult a medical practitioner before going for the readily available OTC medications. There are several causes of an itchy throat, and the accompanying symptoms may help one narrow down to the most likely cause which then they can purchase the appropriate OTC drugs to help neutralize the condition. In this article, we shall discuss 14 common causes of an itchy throat.
1. Allergic rhinitis (Hay fever)
Your body is fashioned to fight back in the event of foreign invasion, but sometimes it abuses this mandate and gets a little "dramatic" when dealing with harmless substances. In the case of allergic rhinitis or hay fever, as it is popularly referred to, the body overreacts to a harmless substance by releasing histamine, a defensive chemical to neutralize the "invasion". Because there isn't much to fight, histamine causes a reaction that among other symptoms leads to an itchy throat.
A recent study revealed that close to 40-60 million Americans are affected by this condition. Allergic rhinitis can either be seasonal or perennial. Seasonal hay fever occurs in the spring, summer, and the beginning of fall. They are often triggered by airborne mold spores or pollen from plantations like grass, weeds, and trees. Symptoms of perennial hay fever occur throughout the year. The common triggers for this form of hay fever include irritants such as dust, pet hair, cockroaches, and mold among others.