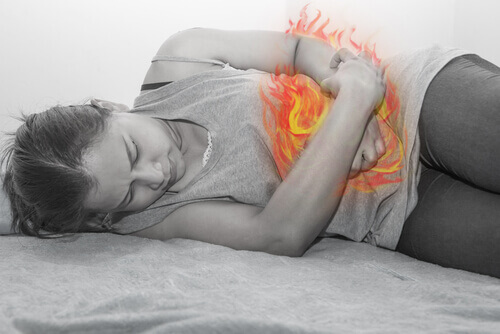 The gallbladder is located below the liver. It stores bile that is produced from the liver and then releases the bile through ducts into your small intestine. The bile will then help to break down any foods that you eat. Fatty foods require more bile to break down. For most people, the gallbladder will not cause much concern or have any issues.
However, when something such as inflammation slows down or even blocks the flow of bile from the gallbladder, several issues may result. A person may experience abdominal pain as well as several digestive issues if their gallbladder becomes inflamed for any reason. You may find that you are in the bathroom more often than not when you are experiencing issues with your gallbladder. Reducing your risk of gallbladder inflammation is possible. Here are 14 of the most common causes of gallbladder inflammation and what you may be able to do to avoid them.

1. Gallstones
When it comes to inflammation of the gallbladder, gallstones are often the culprit. Gallstones are small hard substances that may develop in the gallbladder. When this occurs, gallstones may simply stay in the wall of the gallbladder and not cause any issues at all. However, if the stones move and block the duct of the gallbladder, it can cause damage to the sac, which in turn may cause it to become inflamed.
If the liver keeps producing bile at this time, and it has no place to go, it can cause you to experience heartburn as well as other symptoms. Most of the time, the gallstones will loosen up and move on their own. At this time, the symptoms will typically disappear. In some cases, gallstones may have to be surgically removed. The symptoms of gallstones will vary based on each individual, but the pain associated with them can be severe.