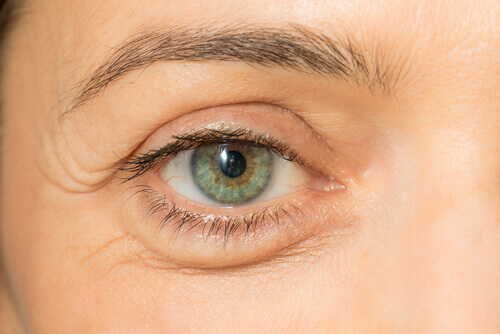 If you are experiencing eye irritation and reddening of the whites in your eyes, it could be due to a condition known as entropion. This disorder typically affects people over the age of 40-years old. The eyelid folds inward, causing the eyelashes to scratch the cornea of the eye, resulting in sensations of pain, discomfort, and irritation.
People who are dealing with the effects of entropion find that the eyelid turns inward when they squeeze their eyelids shut or blink hard. In some cases, the eyelid may permanently end up in a folded position. As a result of this disorder, the patient may find that they develop sensitivity to light and wind, due to the eyelashes scratching the cornea.
If left untreated and unmanaged, entropion can cause permanent vision loss. If you're experiencing symptoms of red eyes, crusting, or blurred vision, then you could be dealing with a case of entropion. Visit your doctor for a diagnosis and treatment before the condition results in permanent vision loss.
1. Muscle Weakness and Loose Skin
As we age, the body starts to lose its ability to synthesize proteins, resulting in muscle weakness and changes in the skin. Patients who are dealing with entropion experience muscle weakness in the lower eyelid. This weakness causes them to lose control of the lower eyelid. As a result, the eyelid may start to turn inward when they blink or when they shut their eyes tightly.
The skin on the lower eyelid may also become loose, exacerbating the effects of the disorder. Unfortunately, there is nothing the patient can do to prevent this muscle weakness or loose skin from occurring. As a result, the patient may need surgery to rectify the situation. Surgery helps to tighten the skin and lower lid and prevent it from turning inward when the patient blinks.
If left unmanaged and untreated, the symptoms of loose skin and muscle weakness continue to advance. In the severe stages of the disorder, the patient may find that the lower eyelid remains in a folded position permanently.