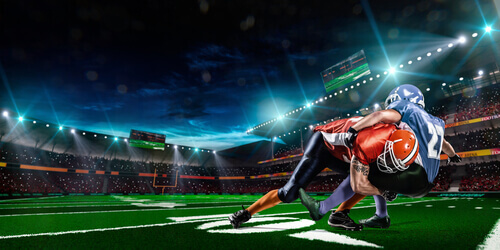 A herniated disc, also known as a slipped disc, or a ruptured disc, is a condition caused by movement or damage to the intervertebral discs. These discs sit between the individual bones in the spinal column, and help to lubricate their movement, prevent friction, and also create a pocket of space for nerves and blood vessels to travel through.
When this disc slips or gets ruptured, it can then cause the spine to sit awkwardly, while also placing painful pressure on the nerves. It can be useful to think of the spine as a kind of junction through which countless important nerves travel. The job of these nerves is to carry signals to and from the brain, limbs, and torso.
If you go to kick something, the action begins in your brain (in the motor cortex to be precise) and then travels down the nerves through the spine to the leg. If you then strike something painfully with the foot, this will excite nociceptors in your feet (the pain receptors), and a nerve impulse will travel back the other way up to your brain to register the pain.
When a nerve gets trapped, all these processes get interfered with, and the patient is likely to experience significant pain and discomfort.
But what causes this issue in the first place? Read on to learn 8 of the most common causes of herniated discs.
1. Impact
One of the simplest ways that a disc can become herniated is as a result of direct trauma or impact. If you should be struck in the spine, then this can both irritate the nerve directly, and also cause unusual movement in the spine that allows the disc to move as well.
There are many things that can cause an impact on the spine. This can be the result of an attack or a fight, it can happen if someone should fall over, or it can happen during sports – especially contact sports such as football.
Pain in the spine may go away when swelling subsides, or it might be more serious if the impact caused a fracture or similar. For these reasons, it's important that you be seen by a physician as soon as possible.