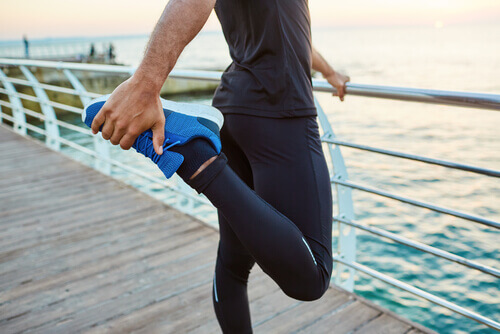 2. Stretch Your Feet
Just as with muscles anywhere else in the body, the muscles in the feet can contract or even spasm following a period where they may have been overworked or overstressed.

Stretching the feet can seem like a strange complex but it is actually pretty easy to do and can be built into any fitness regime as part of the warm-up. Starting at the ankle, a person needs to gently manipulate, rotate and massage the muscles all the way down to the toes in both feet. Sometimes, when foot pain is particularly troublesome, the harder the pressure that is applied, the greater the relief that is felt.

You wouldn't be surprised if you feel muscle pain in the arms or legs after an exercise period where you failed to stretch properly, and so you shouldn't be surprised to feel pain the feet if you haven't stretched properly. Preparation is key.