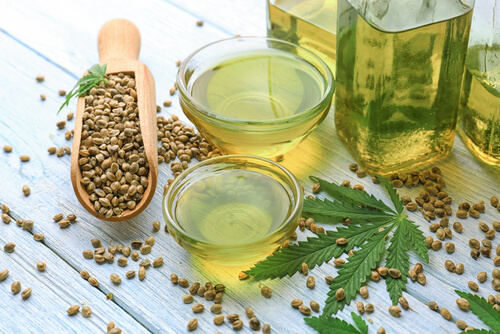 Hemp seeds are small and dark brown in color. They come from hemp plants or Cannabis sativa. Many people are scared of hemp seeds because of their relationship with marijuana. These seeds have a small amount of THC, which is the chemical of marijuana that gives people a "high." However, the amount of THC found in hemp seeds is very minimal.
The amount is so low that you are not going to get high from eating any type of hemp seed. It has been found that hemp seeds have many nutritional benefits, which is why you should consider adding them to your diet. Not only is hemp beneficial for its health benefits, but it can also be used to make many items such as textiles for fabric, paper products, molded plastics, medicines, foods, and even construction materials. Let's take a closer look at some of the many benefits offered by hemp seed oil.

1. Nutritional Value
Hemp seeds are very tiny and often called hemp hearts. Even though they are small in size, the nutritional value they offer is extremely great. While hemp hearts are classified as being a seed, in reality, they are a nut. When you eat hemp seeds, you will experience a flavor that is mild and nutty.
A single ounce of shelled hemp seeds provides you with 155 calories, 2.4 g carbs, 1.1 g fiber, and 8.8 g of protein. Also, hemp seeds contain 77 percent of your daily value of calcium and vitamin E. The seeds also provide you with 462 mg of phosphorus, 300 mg magnesium, 2.8 mg manganese, 0.1 mg copper, 3.9 mg iron, and 5 mg of zinc. You can get all of these vitamins and minerals in just a couple of tablespoons of these seeds. This makes it quite easy to add them to your everyday diet.