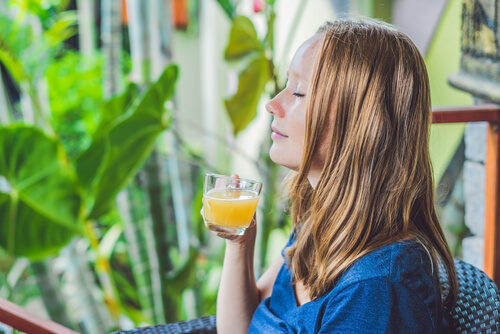 2. Combat Respiratory Infection
Drinking mullein tea can help people who are suffering from the effects of a respiratory disorder. The antioxidants and polyphenol compounds found in mullein help soothe a sore throat, and reduce coughing symptoms in patients dealing with influenza or bronchitis infection.
The anti-bacterial properties of mullein tea provide an inhospitable environment for the breeding of bacteria, helping you get over the effects of the infection faster, by strengthening your immune system.
Mullein features potent anti-inflammatory properties that go to work in relieving the symptoms of pain and discomfort associated with fever, swelling, and skin irritation caused by a bacterial or viral infection.
Mullein also acts as an expectorant, helping the lungs cough up any bacteria or mucus that's clogging airways and causing inflammation. The tea also provides an anti-congestive effect, loosening the mucus in the sinus, allowing the patient to breathe comfortably. Patients with sore throats dues to bacterial or viral infection can try gargling with mullein tea to relieve pain symptoms.