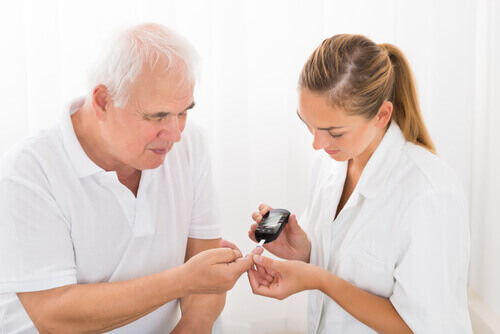 2. Type 1 diabetes
Insulin is a hormone that is produced in the pancreas. It helps you regulate your blood sugar levels. For those who suffer from type 1 diabetes, their immune system destroys the cells in the pancreas that are responsible for insulin production which then leads to a deficiency in the hormone.
Since not enough insulin is produced, the blood sugar levels in the body get too high which can lead to a myriad of adverse effects. The kidneys, eyes, blood vessels, heart, and nerves can all suffer from abnormally high blood sugar levels.
Type 1 diabetes often develops in childhood whereas type 2 diabetes can develop later on in life. It's important to note that only type 1 diabetes leads to insulin deficiency. Type 2 diabetes actually doesn't inhibit the creation of insulin in your body but rather lets you develop a resistance to it so that the effect is dulled.