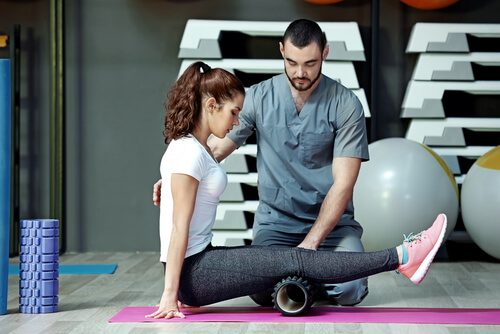 Starting a new workout routine seems like an overwhelming task when you know you will be sore after. Muscle pain is proof you put in serious work in your sports or work. Most of the time, muscle pain is not simply due to lactic acid build-up but small tears in muscle fiber.
You will notice this type of muscle pain after performing more challenging exercises. The challenging activities that involve muscle stretching include squats and running downhill.
When your body is put through a rigorous exercise, the strain causes damage to your muscle fibers. Pain is created when you combine muscle strain with inflammation.
In order to prevent and relieve muscle pain fast, try these 8 secrets. They are ways to relieve muscle pain so you don't have to endure it always. They include the use of a roller, massage, increase protein intake, hot/cold treatment, just to name a few.
1. Use of a Muscle Roller
A muscle roller is designed to relieve muscle pain fast. It aids in the prevention and recovery of muscle stiffness. With regular use, a muscle roller will improve your muscle strength ultimately reducing the risk of injury.
Muscles rollers are cylindrical in shape and are great in relieving muscle soreness fast. It is advisable to spend at least 20 minutes rolling with this affordable tool in order to be effective.
They are mostly recommended by a physical therapist because of their benefits to our muscles. With as little as $10 dollars, a muscle roller is one of the most inexpensive ways to relieve muscle pain fast.
A muscle roller is durable. You can try out a vibrating foam roller that mimics a deep tissue massage. A vibrating foam roller has different speeds of vibration to deliver massage that is soothing and relaxing.