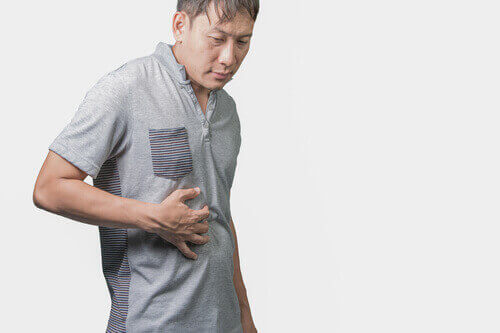 According to statistics from cancer.net, in 2019, over 42,000 Americans will receive a diagnosis of primary liver cancer. The disease is three times more likely to occur in men than in women, and more than 30,000 people will lose their lives to this form of cancer.

It's important to note that there is a difference between primary liver cancer, i.e., tumors that originate in the liver, and metastasis tumors. These tumors evolve in the liver as cancer spreads from other parts of the body.
Unfortunately, there are no screening tests that can identify the presence of liver cancer, and affected individuals may need to catch their symptoms early on if they want to receive the best chance of remission and survival from the disease.

Here are eight symptoms of liver cancer you need to watch for, and if you notice any of them, contact your doctor immediately for a consultation and diagnosis.
1. Pain in Your Right Side

One of the first symptoms of liver cancer to appear is a dull pain in the upper right side of your abdomen. This area houses the liver, and when the ache begins, it's a sign that the liver is experiencing distress.

Upon visiting your doctor, they may press down on the liver to see if you notice any pain symptoms. If you notice a dramatic increase in pain when they apply pressure to the affected area, it could be a sign of liver cancer.
However, pain in this area is not always indicative of the disease, and there are many other reasons as to why this region is experiencing pain symptoms.
Other possible problems may be to do with contracting diseases such as hepatitis, or infections of the gallbladder and pancreas.
In some cases, the nerves around the lower ribcage that link to the right shoulder blade may come under pressure from a swollen liver. This pressure results in pain in the back of the right shoulder blade.