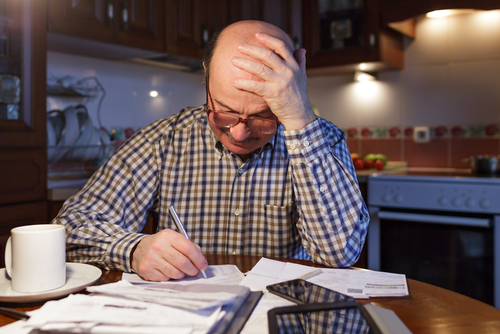 5. Identify triggers

Triggers are anything that makes you anxious. Finding these triggers is important because it will allow you to treat your anxiety at the roots instead of using more short-term "solutions" such as alcohol and tobacco. Try to think of the places and times that you're most anxious about. Keep track of these by writing them done either on a notepad or on a note app on your phone.
Regardless of where you keep track of it, having enough data to review later on is the first step in this process. Once you have your data, try to find patterns in your anxiety. Are you most anxious at work? At home? While picking up your laundry? Once you find out who/what is making you anxious, find a way to eliminate the trigger from your daily routine.
If you're most anxious when buying groceries, ask your spouse to do it for you. If talking to your brother makes you anxious, reduce the times you have lunch with him.