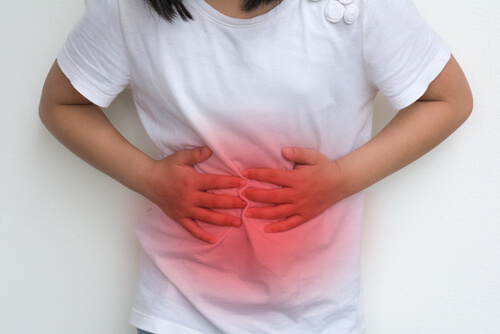 We are used to thinking of organs like our stomach, our intestines and our liver. All of them collaborate to help us digest our food and absorb the nutrients that we need to be alive and healthy. But there are actually many other organs that also play a big part in this process, and we need every single one of them working properly so they don't cause us trouble. Our gallbladder is one of those organs. It is sitting under our liver and its main function is to produce, store and release fluids that help us digest some substances that we eat, especially fat and fatty derivated. The liquid it produces is called bile, and it is released inside our intestines every time we digest food. Just as any other organ in our bodies, our gallbladder can have some problems, and that will affect its function. Here are some symptoms to pay attention to.
1. Abdominal pain after eating
One of the characteristic symptoms that let you know that there is something wrong with your gallbladder is gallbladder pain. Your gallbladder is located under your liver, which means that it is found on the top right of your abdomen. If that spot hurts, it could be indicative that your gallbladder is going through some difficulties.
Remember that the pain caused by a malfunctioning or inflammed gallbladder can extend to the top center of your abdomen, so it could be mistaken for a more common digestive pain such as a stomach ache. The best indicative that your pain is caused by a malfunctioning bladder is the time when it occurs. Your gallbladder will hurt when it is activated, because that's when it can become more inflammated. For this reason, it is common to suffer this pain right after you have had a meal, especially if the food you ate was fatty.