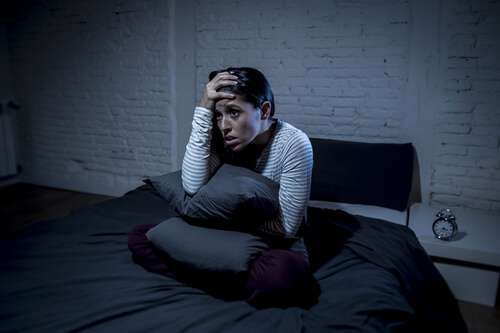 Are you physically fit, but find yourself gasping at the top of a flight of stairs? Do you feel exhausted all the time and struggle to get out of bed in the morning? If so, you might be among the 10% of women in the United States that are iron deficient. Lacking iron in your diet leads to a variety of different adverse health disorders that present a wide range of symptoms.
This essential mineral is a critical component of hemoglobin, the compound in red blood cells that moves oxygen to your lungs and transports it throughout your body. Hemoglobin production accounts for over 60% of the body's nutritional need for iron. Iron deficiency anemia occurs when the body cannot produce enough red blood cells to provide adequate oxygen to muscles and organs.
Here are 12 common iron deficiency symptoms found in people suffering from IDA. If you experience a combination of three or more of them, you could be iron deficient. Visit your physician for a diagnosis of the condition via a blood test.
1. Extreme Fatigue
Are you feeling tired all the time? Persistent exhaustion and feelings of fatigue are the most commonly reported symptoms of iron deficiency anemia. Individuals living with anemia don't have enough iron available to create hemoglobin that feeds oxygen to the cardiovascular system, brain, and muscular system.
Without sufficient oxygen, your body cannot fuel metabolic function and clear toxins from your brain, blood, and muscle tissues. This lack of oxygen to organs and muscles results in a persistent feeling of fatigue and physical weakness. You will find that you cant shake the feeling of exhaustion, even after a full night's rest. You will also experience moments of "brain fog," where you can't seem to focus on anything or recall memories.
With a lack of iron in the diet, your body needs to work harder to produce energy. Individuals suffering from anemia usually experience fatigue in combination with several other symptoms of iron deficiency. In addition to feelings of fatigue, you may also experience heart palpitations and dizziness as a result of low energy levels.