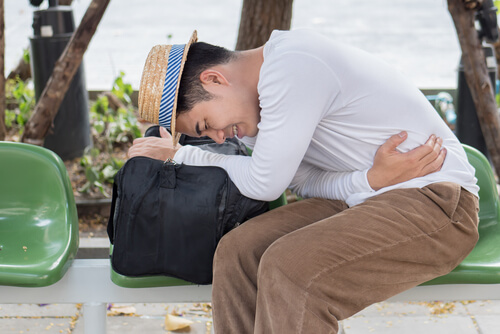 A gluten free diet is becoming more and more common. Gluten is a protein that is found in grains such as barley, wheat, rye, spelt. While some people are choosing to avoid gluten for personal reasons, there are others who truly have an issue digesting gluten. Celiac disease can cause an immune response to be triggered in the body.
A person that is suffering from this disorder will experience inflammation and may end up with damage being done to the small intestine. It is estimated that in the United States nearly one percent of the population is affected by celiac disease.
Celiac disease is quite a serious condition and can cause a number of negative symptoms. These symptoms include nutritional deficiencies and digestive problems. There are several symptoms of celiac disease that are quite easy to miss. Here are eleven of the common and easy to miss symptoms of celiac disease.
1. Diarrhea
One of the first symptoms that a person suffering from celiac disease experiences is loose, watery stools. In a small study that was conducted almost 80 percent of patients diagnosed with celiac reported that they experienced diarrhea before they received treatment for the disorder. After receiving treatment, the number of patients who continued to experience chronic diarrhea dropped to just 17 percent.
Another small study noted that diarrhea is the most frequent symptom in patients with untreated celiac disease. For most people who suffer from celiac disease, treatment can help to alleviate diarrhea. It is important to note that just because you are suffering from diarrhea does not mean that you have celiac disease. There are many reasons that a person may develop diarrhea such as an infection, intestinal issues, and other food intolerances. If you suffer from diarrhea that lasts more than a few days, it is important to see a doctor to determine the cause.