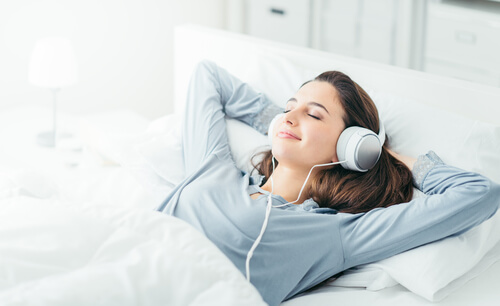 Panic attacks are a common disorder that affects a large, and they might not even know the symptoms when it happens. Celebrities even suffer from them regularly – and Amanda Seyfried and John Mayer are just two celebrities who have stated that they experience severe panic attacks. This could be the reason for many physical symptoms that you experience – including a tight chest and heart palpitations; panic attacks can even lead to severe cases of fainting.
According to statistics from the Anxiety and Depression Association of America (ADAA) approximately only 61.7% of people who are suffering from severe panic attacks are receiving treatment for it – and many people who suffer from panic attacks never manage to get the disorder under control. Panic attacks aren't a death sentence, and they don't have to affect you for the rest of your life: Here are 10 useful tricks you can use to overcome a panic attack.
1. Listening to Music
Music is well-known for being able to affect the brain in various interesting ways – many of them still being discovered and studied by science. For example, classical music has been proven to be an excellent study aid, and has led to the release of programs like Young Mozart to encourage learning. Classical music can even increase the growth rate of plants – so imagine what it could do for your recall abilities. Many people will have a piece of music which manages to hype them up:
But if you want to stop a panic attack, then you're looking for a piece of music that is able to relax you instead. Choose that piece of music, and either listen to it when you feel a panic attack coming on, or just close your eyes, take a breath and recall the song: This will naturally help you to get into a calmer state where the panic attack settles itself down.