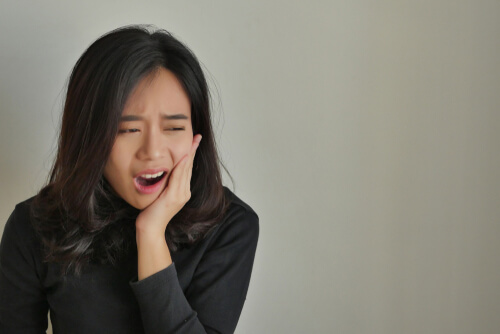 A tooth abscess may start as a cavity or tooth decay and develop into an infection that can spread to the gums and even the jaw, neck and brain. Proper dental care, including brushing and flossing daily and going to annual cleanings and checkups at the dental office can prevent an abscess from developing in the first place. The problem begins at the center of the tooth chamber and reaches the root and then to other areas of the mouth.
In some cases, the tooth abscess can begin in the gum around the tooth and has the telltale sign of swollen, red gums or small sores on the gum. The symptoms of a tooth abscess can be subtle or dramatic, but they should be addressed right away before the infection becomes dangerous. An abscess can develop from a cavity, a poorly placed dental crown or some trauma to the tooth caused by persistent grinding.

1. Toothache
One of the first symptoms of a tooth abscess is a toothache, although sometimes there can be an abscess without pain. It may be easy to dismiss this pain as a simple toothache, but it can be a sign of a deeper problem.
You may have had previous problems with this particular tooth or there may be no warning. The pain may be more pronounced when chewing or when the tooth is exposed to very hot or cold foods. In addition, there may be a throbbing sensation or redness in the affected area. It is a good idea to see a dentist with a toothache that persists for days without explanation.
The dentist can find the abscess and suggest ways to treat it. The pain can also have a radiating effect and can be felt in the jaw and the neck in addition to the specific area.