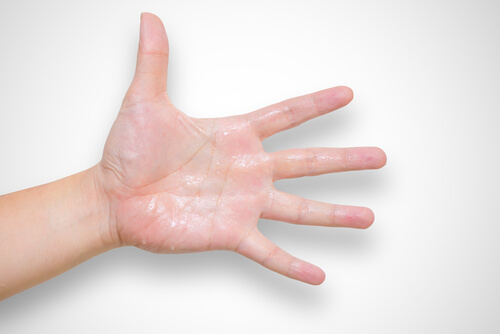 2. Clammy Skin

As your body focuses on pumping blood and oxygen to areas where it is needed most, for instance, the kidneys, your skin can become cold and clammy, particularly your hands and feet. Cold and clammy skin can be a symptom for a variety of less serious conditions, such as flu, so it is not a cause of concern in most cases.
However, if clammy skin is accompanied by a low or darkened urine output, a quickening heartbeat, mental confusion and shortness of breath, you should seek medical help urgently. Your skin may continue to be cold and clammy as you are being treated for septic shock as the body tries to repair itself and reverse the condition.
This may be one of the less worrying about the symptoms of septic shock, but it can also be one of the earliest. It may take a while during recovery to regain normal sensations in your skin.