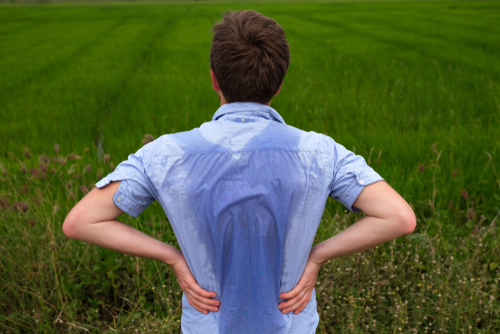 2. Excessive Sweating

It can be quite awkward to sweat. Sweating can leave us smelly and may even cause stains on our clothing. Technically, sweating is an evolutionary advantage. It helps to regulate our body temperature and also can help to rid the body of toxins.
This means that sweating excessively can be a sign that something is not right in the body. A person suffering from a heart attack is likely to have extreme stress when the pain in the chest and the tightness of the chest occurs. This can cause a person to start to sweat excessively. The most important thing you can do if you are experiencing this is to try to remain calm.
If you are experiencing chest pain and start to sweat for no reason, seek medical attention right away as this could be a sign that you are having a heart attack and a doctor is the only one who will be able to determine the cause.