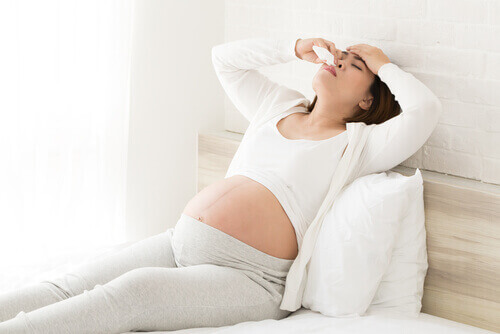 HELLP Syndrome is a health condition that is experienced by women during pregnancy, and it's usually limited to occurring during the last trimesters of pregnancy – although sometimes symptoms of the condition might start to appear earlier on in the pregnancy.

Symptoms of HELLP Syndrome can be varied, and can include symptoms such as nausea, vomiting and might even lead to severe symptoms such as liver dysfunction.

Even though HELLP syndrome can be classified as a rare type of condition that's only seen in under 1% of all pregnancies, this still means that it occurs in approximately 1 in every 100 cases – and if you take into account just how many births the average hospital will see per year, the condition starts to look a little more prevalent.

Here are 8 complications and risks that are associated with HELLP Syndrome that you should report to your doctor if you recognize them.

1. Nosebleeds

An increased risk of nosebleeds are commonly associated with HELLP Syndrome, although there are many different disorders and conditions that can potentially trigger a nosebleed; in the majority of cases, a nosebleed could be something as simple as hay fever and a burst vessel in the nose, but any case of nosebleeds during pregnancy (especially recurring nosebleeds) should be reported to your doctor, even if they don't happen together with any of the other symptoms that appear on this list.

Nosebleeds are usually easy to control no matter what the initial cause are – and in cases of HELLP Syndrome, the proneness to nosebleeds usually goes away once the syndrome itself has been treated; usually, this happens through symptomatic treatment and early delivery of the baby.

If you experience any type of nosebleed, the best thing to do is see your doctor – ice helps to constrict blood vessels and temporarily slow bleeding.