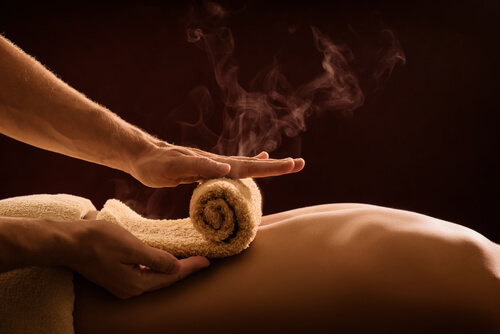 2. Heating Pads and Ice Packs
If you wake up with intense pain, it may be difficult for you to stretch it out effectively. In this case, use heat to loosen up your muscle groups in the upper, mid, and lower back. Purchase a heat bean-bag from your local health or fitness store.
Throw the bean bag in the microwave and heat it for 60 to 90-seconds, then apply it to your muscles. Use this therapy whenever you find it challenging to stretch. Applying a heat bag to the affected area eases morning stiffness and reduces the chances of your muscles going into spasm. It's a cheap and useful tool that's well worth the money.
You should only use ice on a fresh muscle spasm or strain. Ice helps ease inflammation, but it can be counter-productive if not used the right way. For new aches and pains, ice the affected area for 5-minutes on, and 5-minutes off until you experience pain relief.