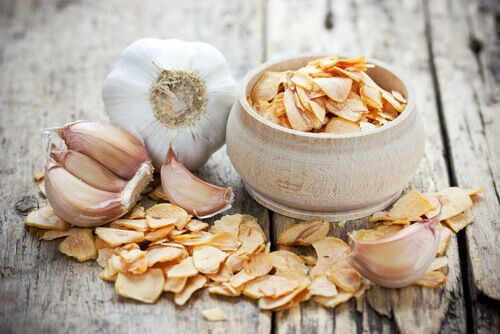 Antibiotics, like the ones you could be prescribed by your doctor, are used to treat specific bacterial infections. But, if your condition doesn't seem serious, and you're thinking you'd like to try to kick whatever's bothering you on your own before heading into the pro's, you might want to check out this food list that may help with that.
Another reason you might want to consider these food options as opposed to the prescription strength is if you are pregnant, nursing, infant, elderly, or experience liver or kidney malfunction, as these populations are particularly sensitive to this class of medications. Finally, if you're already taking medications, adding an antibiotic can commonly cause negative drug interactions, depending on the medication.
What are some common bacterial infections? Bladder and urinary tract infections, strep throat, ear infections, and itchy skin infections. There are many kinds, but, again, if it doesn't seem serious, check out this list of foods for support.
1. Garlic
Garlic is one of the hands-down, world-wide favorites for preventative and curative care in food form. For centuries, historians and medicine men have noted its curative properties, just as is done today. Maybe that's where that vampire urban legend comes from!
Because if it can keep vampires away… it can surely do anything. It is noted by medical professionals today to be especially good at warding off and treating Salmonella and E. coli. It's even considered for the treatment of tuberculosis, in the multi-drug resistant kind. It's noted for fighting yeast infections, too.
A compound contained within garlic, called allicin, is released upon chewing it. This compound is garlic's protective mechanism against outdoor pests while it grows… but it also works on pests in your body. If eating garlic straight solo is too much to bear, simply eat a lot in food (raw or cooked) or potentially try it in pill form.