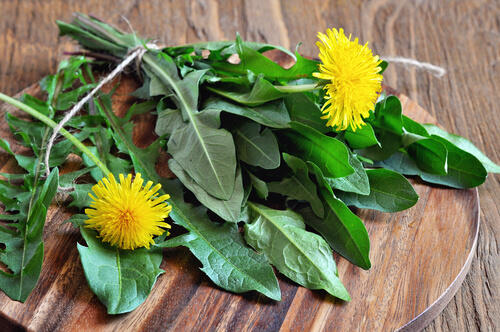 2. Dandelion Infused Oil
Our next favorite use for dandelion flowers is as an infused oil. Dandelions make an excellent treatment for digestive issues and enhance the health of the immune system. Infused Oil allows you to reap the benefits of the antioxidant polyphenols found in dandelions – in a concentrated format.
To make dandelion infused oil, you'll need a few ounces of dandelion flowers, along with a carrier oil for the infusion. We like to use extra-virgin olive Oil for our infusion, as we feel olive Oil is an excellent source of monounsaturated fats that are fantastic for your health.
Take a mason jar and fill it with the flowers. Pour in the Oil and seal the jar. Leave the mason jar in the sunlight for a few weeks to allow for a natural infusion of the polyphenols from the dandelions into the carrier oil. Shake the jar once a day for the duration of the infusion. You'll know the oil is ready when it starts to develop a dark orange color when you hold it up to the sunlight.