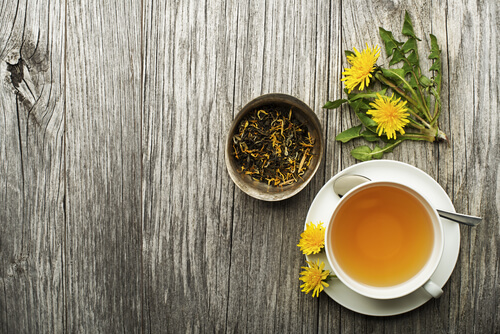 Kidney stones can occur due to a variety of reasons. The most common causes for the development of these deposits is a diet high in oxalates, found in many different foods such as beets, and animal proteins – especially organ meats. Other reasons for developing kidney stones include a lack of adequate hydration, where the kidneys can't flush out particles and toxins fast enough, leading to an accumulation in the kidney and the development of stone.
Kidney stones are small, calcified deposits in the tissues of the kidneys that grow in size with the continued introduction of particles. Patients who pass kidney stones state that it's possibly the most painful experience they've had to endure in their life.
Fortunately, it's possible to make adjustments to your diet to prevent the formation of kidney stones. If you've experienced passing a stone, or are prone to developing them, follow these diet tips to reduce your future risk of the condition.

1. Dandelion Root Extract
People suffering from the development of kidney stones should consider the potent detoxifying effects of dandelion root extract as a natural treatment for their condition. Dandelion root contains polyphenol antioxidants, known as phenolic acids and flavonoids, that help the liver produce more bile and improve digestion of oxalates and harmful particles that cause kidney stones.
An extract is the most potent way of consuming dandelion root. The dried roots of the plant are soaked in a solution for a few days to extract all of the potent polyphenols. The final tonic tastes incredibly bitter and features healing properties that detoxify the bloodstream.
We recommend you add 5-drops of the extract to a teacup and add hot water, along with the zest of one lemon to cut the foul taste of the extract. Make sure you don't use boiling water, but instead wait for the water to cool for a few minutes before adding it to the extract. Boiling water may damage the beneficial polyphenols in the tonic.