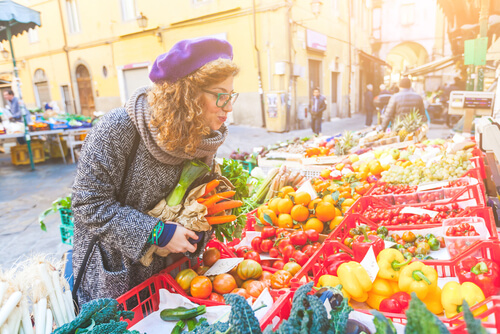 Your liver affects many processes within your body, including metabolizing fat, breaking up proteins and changing them into amino acids, which affects energy. The liver plays a big role in flushing out your system and keeping your overall body healthy. Eating right can help your liver not have to work as hard, and ensures your body is as free as toxins as possible.
Many small changes to your diet, such as swapping out the bread you're eating or throwing some extra toppings on a salad or yogurt, can help improve your liver functioning. While some of the products can only be found at a health food store or other specialty shop, most can be found at any local store; cleansing your liver is as simple as buying a snack from your neighborhood store.
1.Vegetables
Just like your parents always said, you need to eat your vegetables. They will help with liver function either raw or cooked. Even if you don't want to eat them, juicing them or indulging in smoothies with fruits that help disguise the vegetables is a good option to get large servings of vegetables.
Veggies help reduce acid levels, and some contain beta-carotene which helps with flushing out toxins and reducing liver fat. Try upping your intake of carrots, beets, broccoli, cabbage, spinach, arugula and other veggies. Throw in some herbs like mint or cilantro for added flavor.