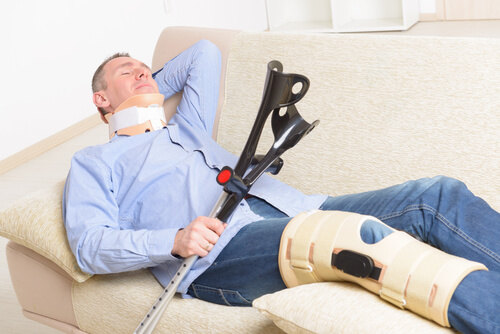 2. Recent knee surgery
is another cause for patellar tendon tears because the tendons are weakened. With knee surgery, after a few hours, a person is in physical therapy. By walking on the knee is not giving the tendon itself time to heal. Even after recovery is complete, a person may still have issues when walking if the tendons are weak.
If the person decides to go back to their daily activities, such as running or lifting heavy items, it could have a negative affect on their tendon. Sometimes a person who just a knee surgery who has a physically active job, will be back to work, but he or she is limping because the tendon is weak and can't heal properly.
Their body may have a hard time healing. It's not something that is a fault of theirs or the surgeon, but it's just that the person's body is different than others.