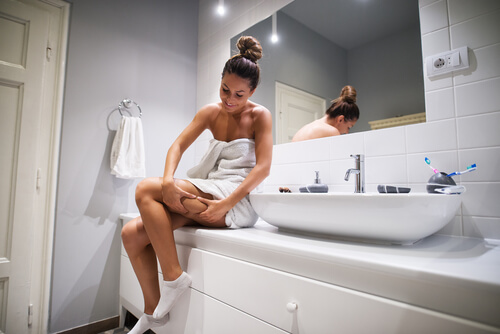 3. Women Tend to Get Cellulite
You may already know that women are more likely to have cellulite now, but may not realize how common the problem is. It is estimated that 90% of women will develop cellulite at some point in their lives. In some of these cases, cellulite will be a temporary problem caused by water retention resulting from menstruation or may appear after pregnancy and childbirth and may not entirely go away.
Estrogen, a major female hormone, can encourage the fat cells to become larger. Women experience an increase in estrogen during puberty, pregnancy and the menstrual cycle. Progesterone is another sex hormone that can encourage water retention in women. Skin firmness is also a factor in the development of cellulite, and skin in women is more flexible in the thigh area where cellulite tends to gather. The fatty subcutaneous layer in women is not as tightly connected as it is among men.